john, sally, steph and i all went to trent park today for a walk.
it was very nice.
at the beginning john got really keen and climbed this tree: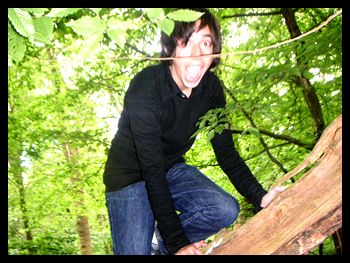 but then he became a hermit recluse.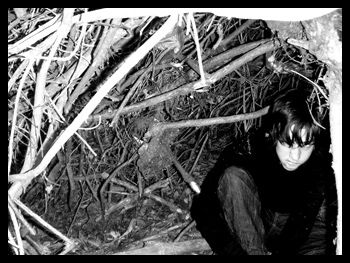 then we found this swing that none of us could get on except for sally.
after 5 minutes it hurt her arse.
(notice steph in the corner looking moody)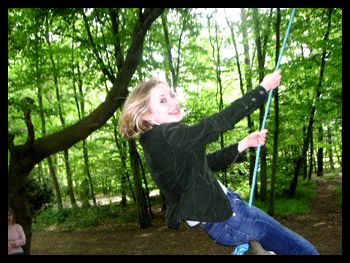 me and sally walked ahead and left the other two to mingle and have speed-sex.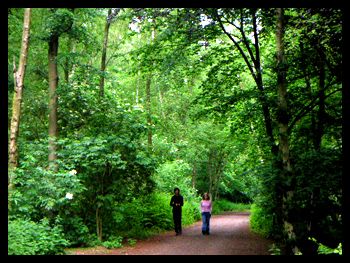 and then we found a water tap. (how exciting!)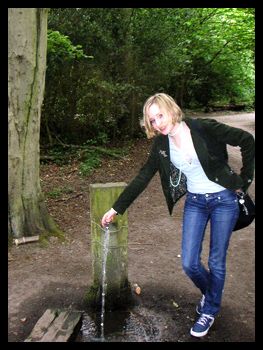 this was when we met philip's cousin on sally's shoulder.
he didn't have a name, and is now deceased.
form of death: crushed by a rock
perpetrator of murder: john alexander finch.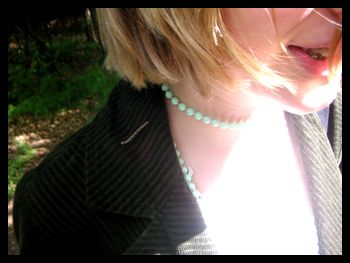 then we walked around the water garden.
afterwards we found my true loves.
DUCKS.
oswold, george and tom.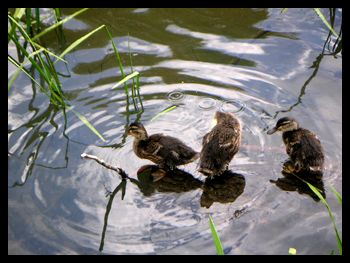 and we had this argument whether this duck, who was white with grey feathers at the tip and had a black face, was a swan or a goose.
me and john said goose the girls opted for swan.
it was a heated debate.
::EDIT::
[last time i went trent park it was that kind of duck that attacked the little duck.
so it must have been a goose because swans aren't mean.
and grace said it was a goose and she's this giant bird expert:
shaking their bits to the hits says:
THEY'RE geese.
shaking their bits to the hits says:
a special type of geese.
shaking their bits to the hits says:
i told you last time haha
AND
shaking their bits to the hits says:
do you wanna know how i know all about this type of geese?
jimmy says:
ok
shaking their bits to the hits says:
cos they always shit all over the golf course so i hear my parents complain about them constantly. ]
::EDIT NUMBER 2::
[originally it said 'canadian geese' but then i found it they wasn't the swans we were looking at.
so i changed it to 'special type'.
also she's not a bird expert.
and steph's proved me wrong, see comments.
SO I ADMIT IT.
I'M A FRAUD.]
then we stumbled upon this cool catepillar hanging from a tree.
he told sally his name was philip.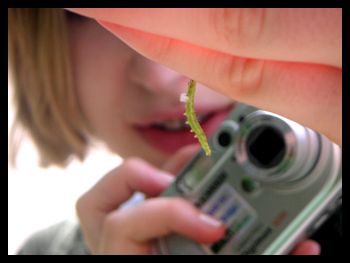 then we hung around at the cafe and then we went back to mine.
steph and john played 'interactive parables' and 'one nation under god' (american games).
THEY ARE REALLY GOOD.
sally also hurt her mouth because of her braces being tightened.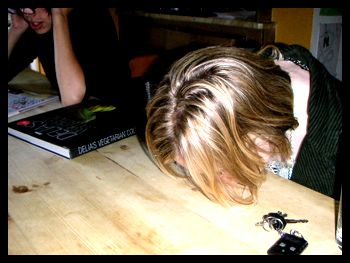 then we watched clips from tommy and they got bored.
then they had to go.
and then me and john jammed on the guitar and the saxophone and the cello and the piano.
and we sniffed glue.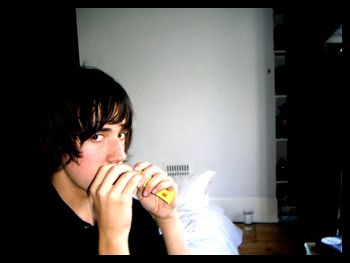 and then we did yoga from my dad's yoga dvd.
i couldn't do it, i hurt myself after about 5 seconds.
THE END.
EXCEPT ONE MORE THING.
how great is this picture?!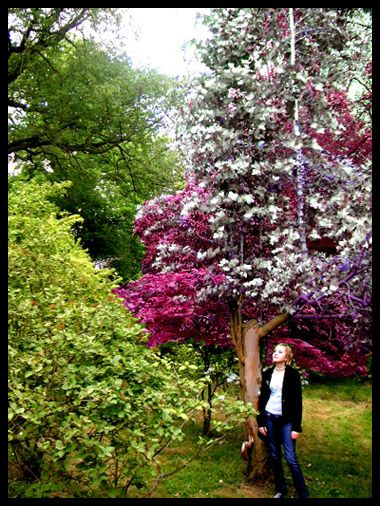 OH AND SOME EXTRA PICTURES FROM SALLY:
buds.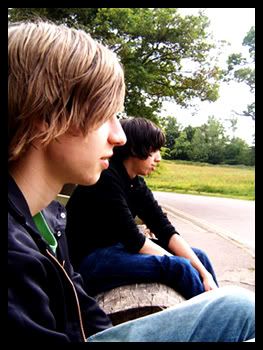 this rock we hid behind.
except it had well loads of bugs and i well hate bugs.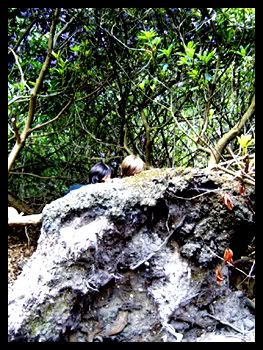 me in this place.